Premium cryptocurrency
exchange
A useful interface for trading, simple for everyone.
Start trading
Supported Payments, Cryptocurrencies and Stablecoins
The OTC Trading Desk can execute
purchase or sale of larger quantities of supported
cryptocurrencies at attractive rates.
OTC desk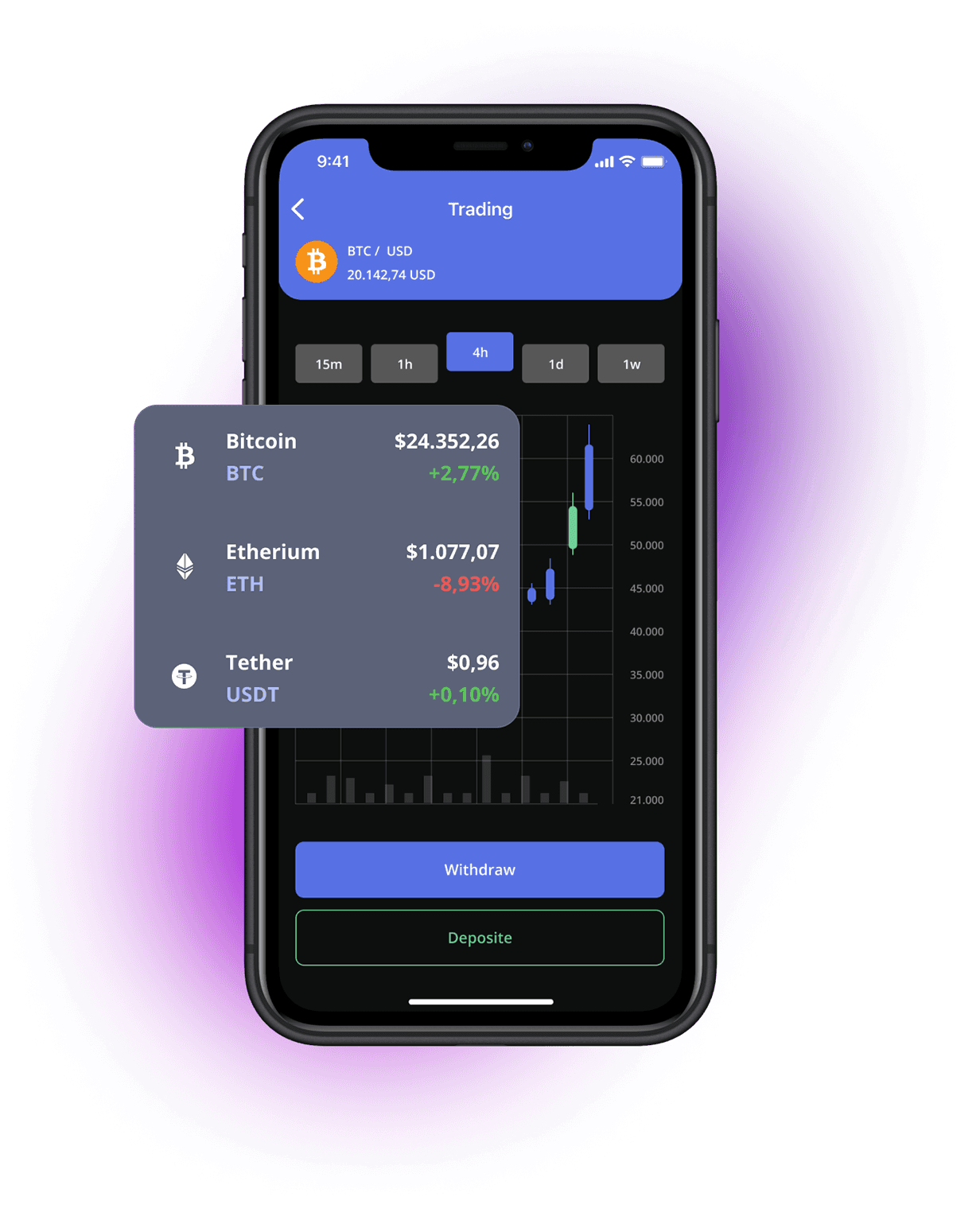 How to exchange cryptocurrency
Sign up
To register, enter your email address, and confirm it in your e-mail. Connect google authentication in your account. After that you will be able to make crypto/crypto exchange.
Deposit
If you want to start trading, create an order in the Trading section, after it is approved you will receive an e-mail and the required asset will appear on your balance.
Verify
To pass the verification, upload the required documents in your account, information section and confirm your IBAN. After verification you will be able to make fiat exchange.
Start Trade
Deposit funds in fiat or crypto in the Deposit section, after verification it will be reflected in your account balance and you'll be able to exchange.
Start trading
Start trade in 30 seconds
We have built our trading infrastructure with 30+ cryptocurrency exchanges and multiple OTC connections. This gives us the edge we need to deliver exceptional results and outperform the competition.
Contact us
write us anytime